2 tags
Summer's over...
So summer is pretty much over for me. I go back to school on Sunday. Here's how I ended up doing with my list: 1. GET A JOB!!!!! 2. Do my New York City Ballet Workout at least three times a week. 3. Learn how to make healthy food on a budget. 4. Try something new. 5. Finish a book. Well you already know about my job at the hardware store. That went really well. I really liked it...
I'm doing horribly with my list!
Alright so my last post was a list of goals for myself for the summer. My summer is mostly over at this point. Here's how I'm doing… 1. GET A JOB!!!!! 2. Do my New York City Ballet Workout at least three times a week. 3. Learn how to make healthy food on a budget. 4. Try something new. 5. Finish a book. Yeah. Not exactly terrific. Well, the job was the most important part...
2 tags
Summer 2011: I've got all this time, I might as...
And so I shall! Omg how I wish this was the view outside my house, but it's not. Oh well. I like my house. And I'll be going down the Cape this summer so that will be great too. But, this isn't about beaches or beautiful weather and all that jazz, it's about doing something with my life! Last Friday I got my wisdom teeth out, so for a few days I was kind of out of...
3 tags
Okay so I've been inspired
I love this dress. Would I ever wear it? No. I would not. I am nowhere near edgy enough to pull this off. Plus, where would I ever wear it? Nonetheless, I love it. It's edgy, it's ballerina, it's fun, it's just a fantastic dress. I love it. But it's also probably one of the world's least practical outfits. But, who said that was a bad thing? Unfortunately,...
1 tag
What to do, what to do...
So I haven't posted here in a long, long, long time. I think it's because this blog really has no purpose. It's sad, but true. I need to come up with some sort of reason to have this blog other than just blabbering about nothing. It worked for Jerry Seinfeld, but I don't think it's going to work for me. I need a purpose, a goal of some sort, a reason to be here...
4 tags
Watch
One last thing before I go to bed! Today was the 100th anniversary of International Women's Day, so in honor of that day and of Women's History (or should I say, HERstory (you'll get it)) Month, here's a song from Mr. Will Forte!
3 tags
My favorite new toy
Okay, so maybe it's not that new, but I hadn't blogged in a while and never mentioned what I got for Christmas! I got Buddy Valastro (aka the Cake Boss)'s cook book for Christmas! So very exciting! So far I've made tea biscuits, chocolate chip cookies, and vanilla cake on a couple of different occasions (once I made them as cupcakes). I've also used his recipes for...
3 tags
SPRING BREAK!!!
It's finally here! So excited. I think I've earned it. :) Tonight I'm going out to dinner with some friends, then tomorrow…. I'M SHIPPING UP TO BOSTON WOOOOAHHH!
3 tags
DEAR ME!
Wow! I haven't posted in quite some time, and for that I sincerely apologize! I know you were all distraught over not having my semi-regular ramblings flooding your dashboards every day. But never fear! I'm back…hopefully! Let's see let's see…things to discuss…ahh! Yes! Relay for Life! I'm participating in the Relay for Life at my school, and am...
NEW ENGLAND girls have fire & ice in our blood. We...
The things my suitemates and I talk about when...
Which would you prefer: Death by repeated stabbing with a needle Or death by a stab to the heart with a knife?
I Throw My Hands Up in the Air Sometimes...
…sayin ayyyyyyyy-oh gotta let go
I Swear I'm Not Dead
I realized that I haven't posted since like the middle of August. That's like forever ago. Well, dear tumblrs, I know that you've been dying to hear from me again, so instead of finishing my anthro homework like I should, I'm going to take some time to tumbl. It actually kind of has to do with anthro. For those of you who don't know what I mean when I say anthro, I...
Back to school, best friends, saying goodbye...
Well, tomorrow I'm starting the trek back down to college. I'm moving in on Tuesday because I'm an Orientation Advisor, and also participating in some extra things, so I need to move in early. It's kind of a bittersweet time for me. I've been so incredibly excited to get back to school and move in and see all of my friends whom I've missed all summer long. But...
6 tags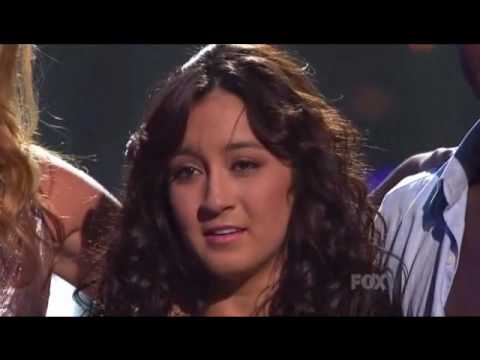 When life gives you lemons...
…stick 'em in your bra.
#BlogFail
I feel like I'm a terrible blogger. When I first started blogging during the Snowpocalypse back in February I was so excited and was sure that I would be posting every day and I would find something to talk about and so on and so forth. Lately, I've been a terrible blogger. I haven't been posting nearly as often as I feel I should be/have/whatever. I also feel like I'm...
"The purpose of anthropology is to make the world safe for human differences."
– Ruth Benedict (my other idol)
"Never doubt that a small group of thoughtful, committed individuals can change..."
– Margaret Mead (my idol)
Angry Again
Well I was all happy the computer got fixed, and then I found out something else broke, my Petite Danseuse de Quatorze Ans statue that I've had since I was about six years old. Marie is very special to me. When some guys came to clean our vents, one of them knocked her off my nightstand and broke her head clean off. The worst part is he didn't even have the decency to say anything....
I'm Back!
I was on a brief hiatus from blogging because I was having some mad issues with my computer. I was just so frustrated because I've had countless issues with this computer and it was finally working well, until it came to a point where once I got to the desktop I couldn't do anything. The computer basically froze. It looked like I was going to have to pay $200 to get it fixed which I...
IT'S SO DAMN HOT
Milk was a bad choice
A Terrible Horrible No Good Very Bad Dream
So I had a bad dream. It wasn't good. As most bad dreams are not. But this one was really bad. I was dreaming that I found something on my skin that freaked me out a little bit but I didn't do anything about it. Then my dream fast forwarded about five or six months to December when I have my next scheduled appointment with the dermatologist. My dad has melanoma, which puts me at a...
It's also Rube Goldberg's Birthday :)
I always loved when they made Rube Goldberg Machines on ZOOM. I auditioned for that show. I sang "War" by Edwin Starr. Needless to say, I didn't make the show.
Places people thought we gained independence from
I was recently watching an episode of Inside Edition, and part of the show was asking people questions about the 4th of July. One of those questions was where we gained independence from. Not everyone know it was Britain. Other popular answers were: France Germany Japan …Mexico?
:)
I'm feeling much better than I was yesterday. I know that everyone was just having fun. It just wasn't fun for me. But anyway, it's over. And, on the bright side, I've lost five pounds already! So that's good. And, I finally started dancing again today. The last time I danced was at the end of April, so it's been quite a while, and I danced for three hours...
An author?
I want to write a book about dancing, but not really. I'm an Orientation Advisor for the freshman class of 2014, and part of my OA homework for the summer is to come up with the fundamentals of my life, according to a book that one of the student leaders got, The Five Fundamentals of Golf. He outlined different things he wanted each of us to cover based on the five fundamentals. When I...
Can we pretend that airplanes in the night sky are...
NO. No we cannot. Shut up. Honestly if I see this as a Facebook status one more time I'm just going to lose it. The cliche-ness of it all is just awful.
Oy...
What do you do when two good friends break up?
How long does it take a team of anthropologists to...
Twenty seconds, plus three years to complete their field notes on the event and ten years to publish the result. :) I love being an anthropologist!
1 tag
Shrek Forever After
I went to see Shrek Forever After today with my friends Hayley and Kim. We were planning on going to see Letters to Juliet (originally at 1:00, then changed to 4:00 because of a conflict Kim had), but when Kim called to make the time change, she looked up times for the wrong theater. Luckily, Shrek was playing at 4:00, so we just went to see that instead. I enjoyed it. I laughed heartily, but...
5 tags
(Gl)Eek!
So I might be a little ridiculous. I probably am. But, I am already getting wicked wicked excited for the premiere of the second season of Glee, my favorite TV show in the world. I think that maybe I'm just hoping that focusing on the excitement of the premiere of the second season in September will help dull the pain of the end of the first season this Tuesday. But anyways, I'm...
LOVE VS. SEX:
A teenage girl about 17 had gone to visit some friends one evening and time passed quickly as each shared their various experiences of the past year. She ended up staying longer than planned, and had to walk home alone. She wasn't afraid because it was a small town and she lived only a few blocks away. As she walked along under the tall elm trees, Diane asked God to keep her safe from harm...
I'm so freakin' excited!
I'm really excited because there are some exciting times drawing near for me! First there's going to be a big reunion going on in a couple of weeks for me and my college friends. My friend Mickey is flying in so my friends who live in the area and I are going to take him into the city and have some good times there so I'm really excited about that because it'll be a great...
1 tag
Ugh
I'm an odd child. It's funny, because my sister and I are the only two people we know of who go to DC and have no allergies, and then when we come back to MA we do. It's quite odd. She actually lives in DC so she doesn't have to deal with MA as much, but I just go to school there, so whenever I come home my nose starts running and my eyes start itching and it drives me...
1 tag
Well....
Okay. So our baking attempts today were kind of a fail. We forgot to put eggs in one of the cakes for starters, and our fondant was very dry and crumbly. The decorating didn't go so well either. Here's what our cake looked like: The inside actually ended up looking okay, but the yellow cake part we basically had to form with our hands because since there was no egg, there was...